F-8200 Clear Box Case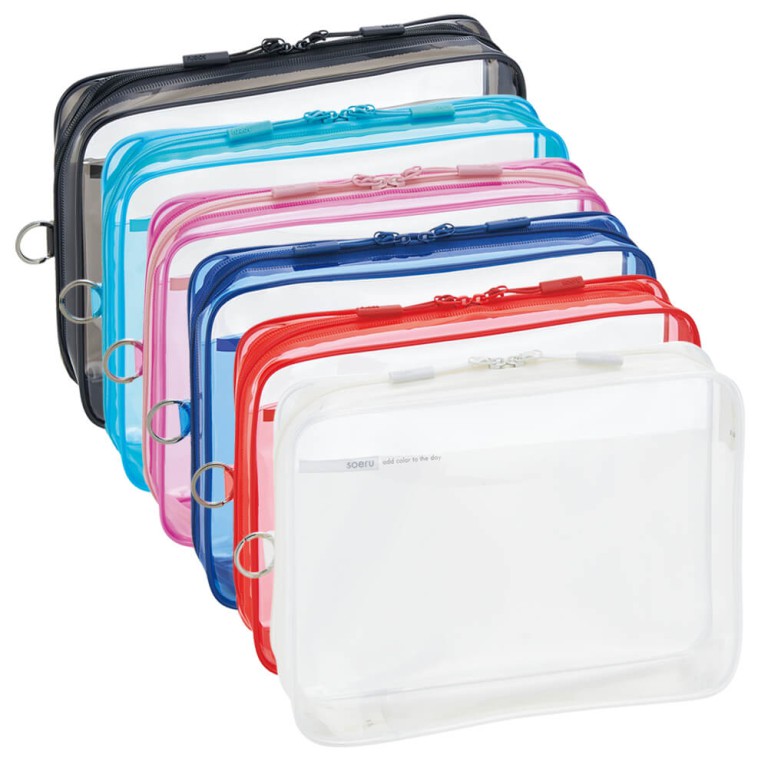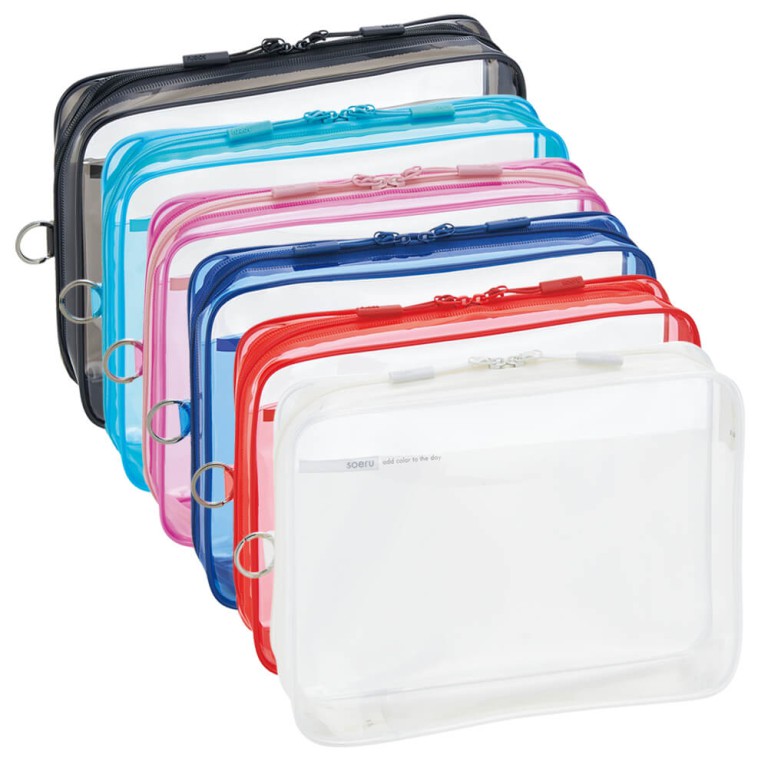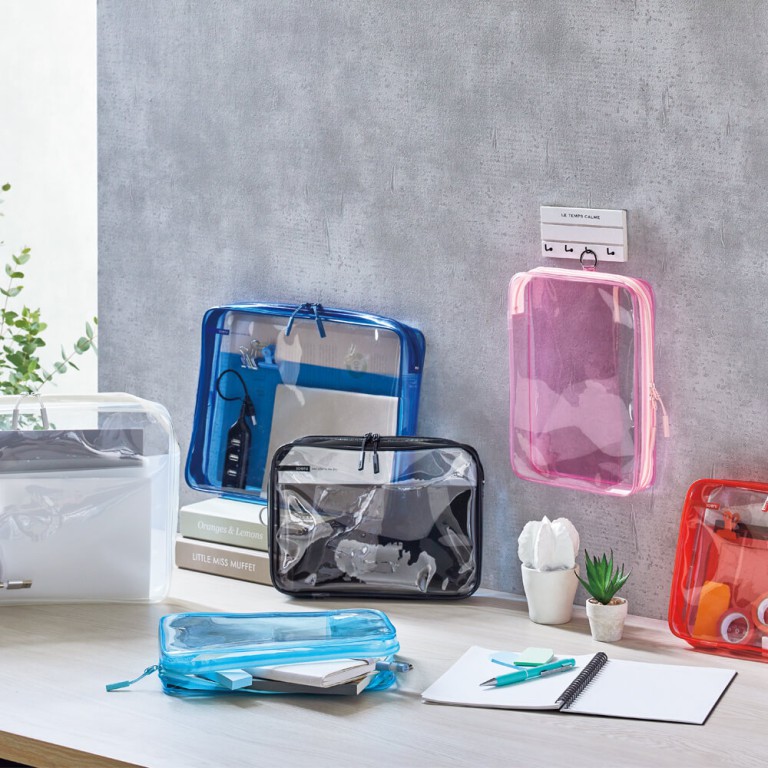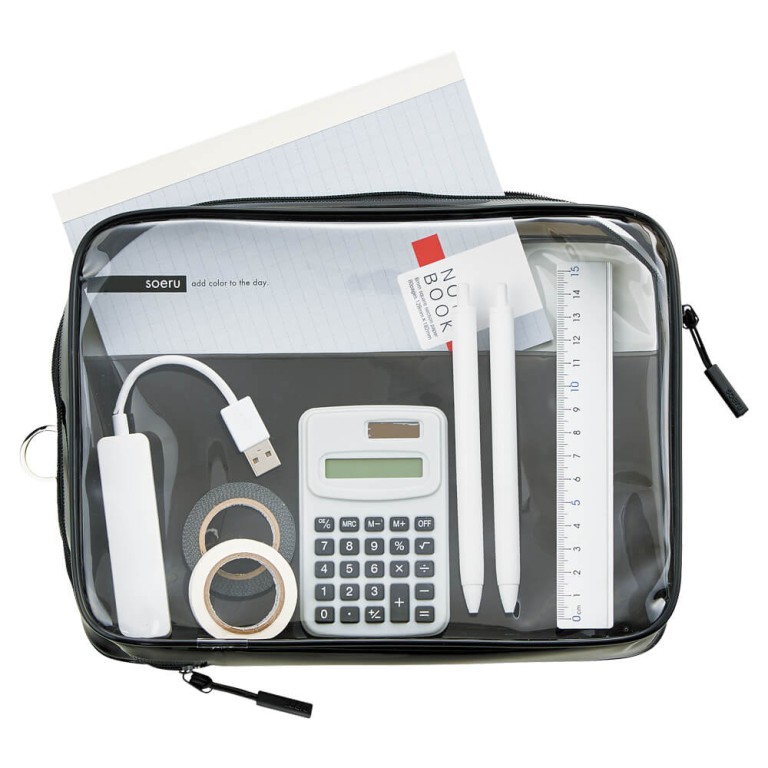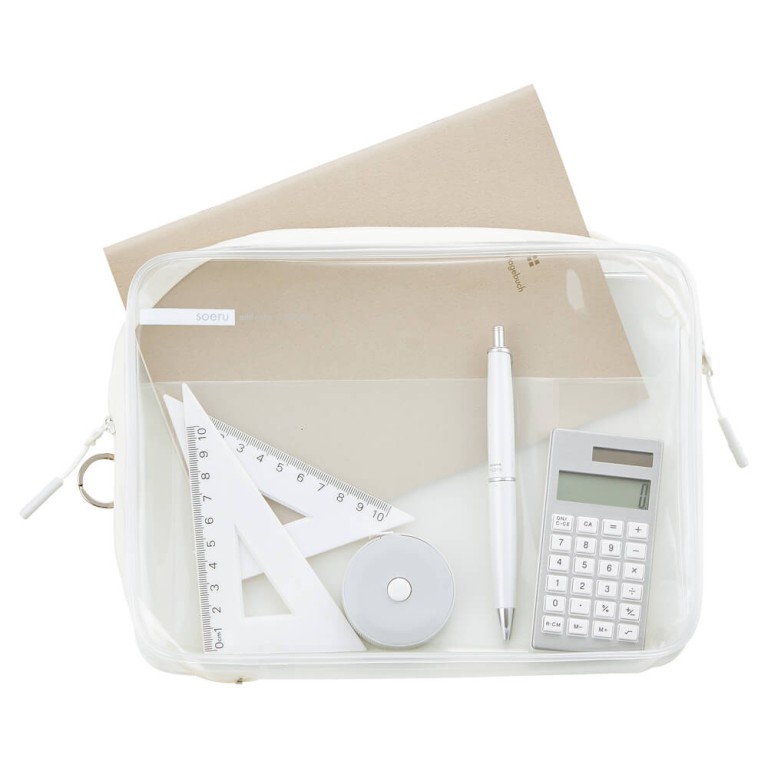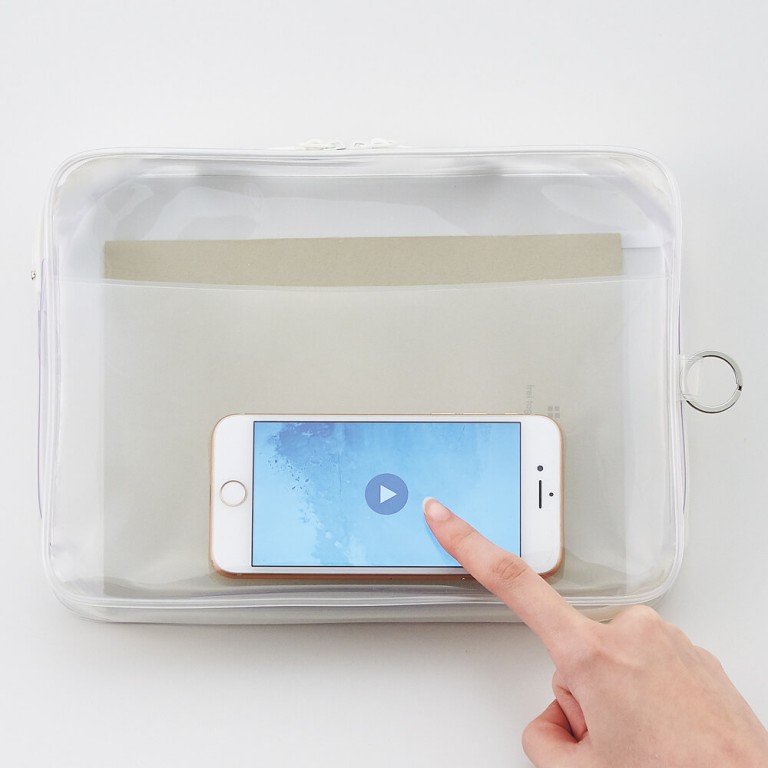 A clear type box case that opens widely and is easy to put in and take out. Touch operation is possible with the smartphone inserted.
With a ring that can be hung.
With a back pocket for small items.
Double zipper that opens wide and is easy to open and close.
it opens wide, it can be used as a backpack bag-in-bag.
Item Number

F-8200

Color

#1/Frost clear, #3/Sunny red, #11/Indigo blue, #12/Peach pink. #14/Ice blue, #24/Smoke black

Japan Retail Price
(ex tax)

1,000yen

Item size

185mm × 255mm × 45mm

Standard

A5

Material

Body/ PVC