The Japanese first-ever color file maker Lihit Lab.
has created a new concept "all in black" series.
We have disposals which cannot be reduced while making products from plastic sheets.
This time, Lihit Lab created new sheets by collecting, crushing and reusing
colored disoposed plastics.
Mixing all the colors together, the finished product turns into pure black.
To live a long and sustainable life with plastics, we would like to present you Noir × noir.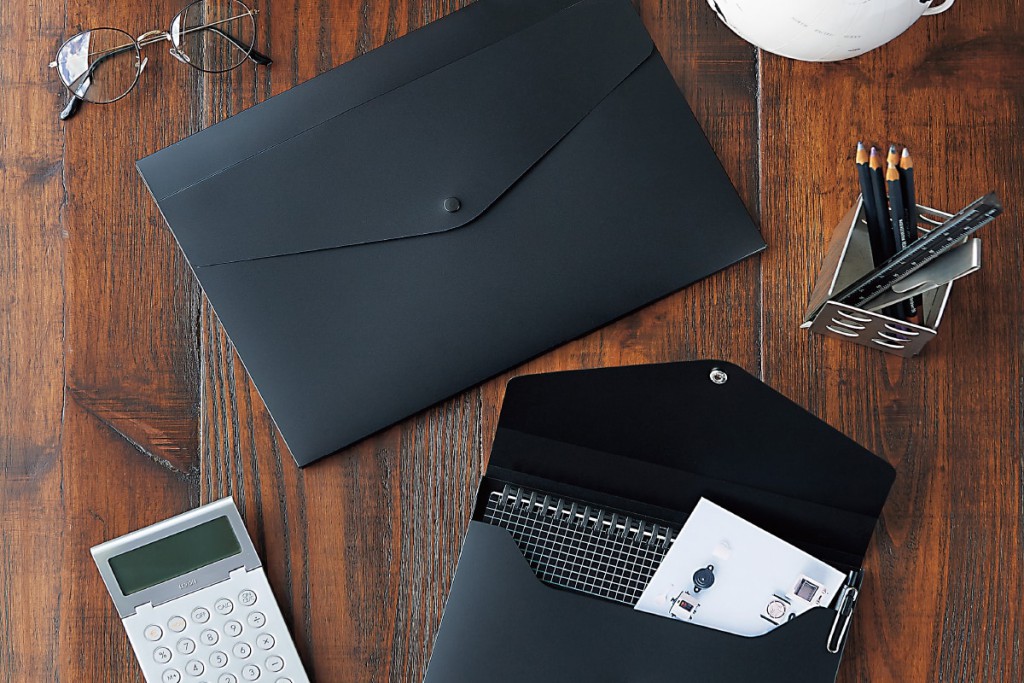 Matte-Finish
Anti-fingerprints matte-finish which can be used in various scene, including at your office or private occasion.


Embossed Design
Embossed design which can emphasize the black color. The logos are put on inconspicuous spots of each item.
Smoke Black
The pocket and front cover are all smoke black designed.


Find Shops
Check out distributors/retailers
in your area.
Contact
If you have any inquiry,
please contact us here.