Christmas Decoration Ideas with Washi-tapes at Home
It's December – winter has come and Santa Clause is coming to your town soon! Have you already finished decorating your home? Here are some easy ideas for DIY Christmas decor with washi-tapes.
Table of contents
What is Washi-tape?
Washi-tapes were used to be known as masking tapes, which was used for protecting walls, works and etc from inks while painting. They should be completely removed after painting, so they have enough strength but are also soft, thin and easily-removable. Making use of those advantages, a Japanese factory innovated cute washi-tapes with huge variety of colors and patterns. "Washi" means "Japanese paper" and the surface is a bit rough but the texture has soft and gentle colors. They have been spread around the world and are loved by lots of people, especially stationery lovers, for decorating bullet journals, snail mails, packaging, labelling and so on!
What to Make with Washi-tapes for Christmas?
Here are some DIY ideas with washi-tapes to decorate your home easily.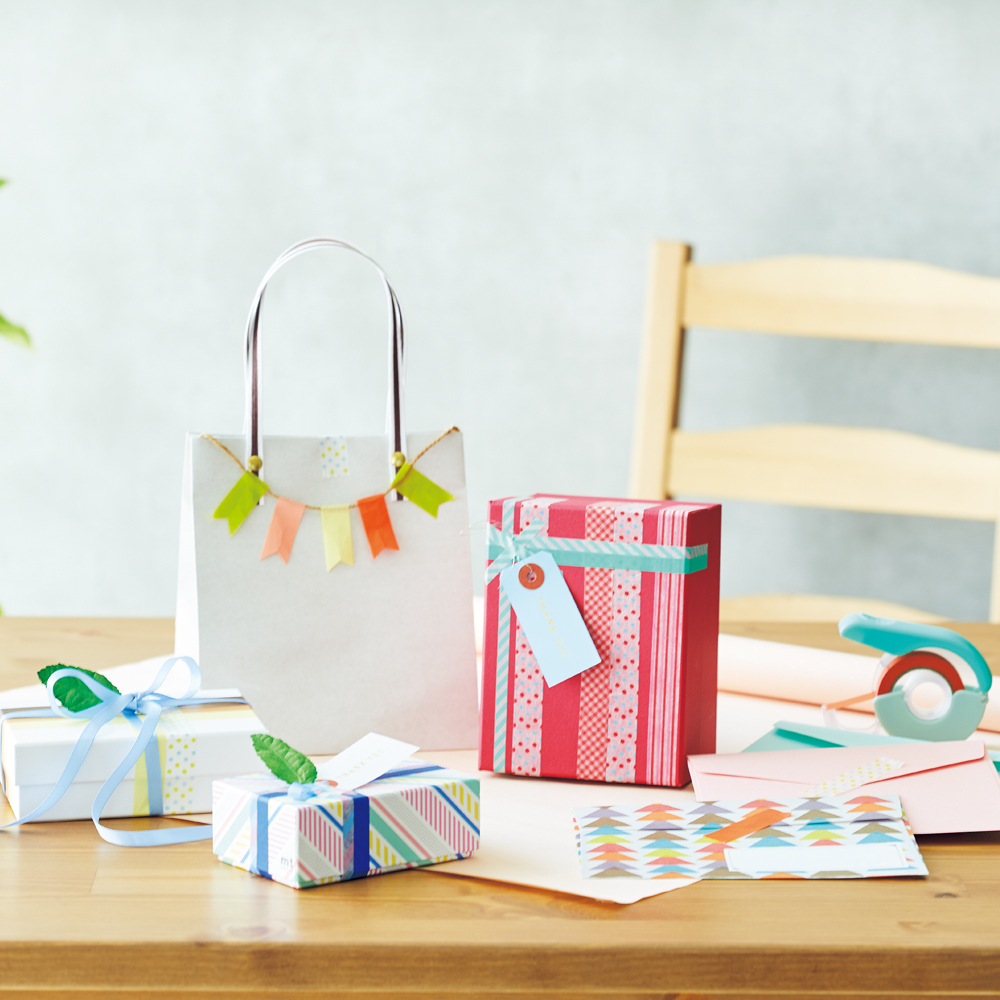 1. Christmas Gift Wrapping
Using washi-tapes, you can decorate Christmas gifts easily! The cute patterns will bright your presents up.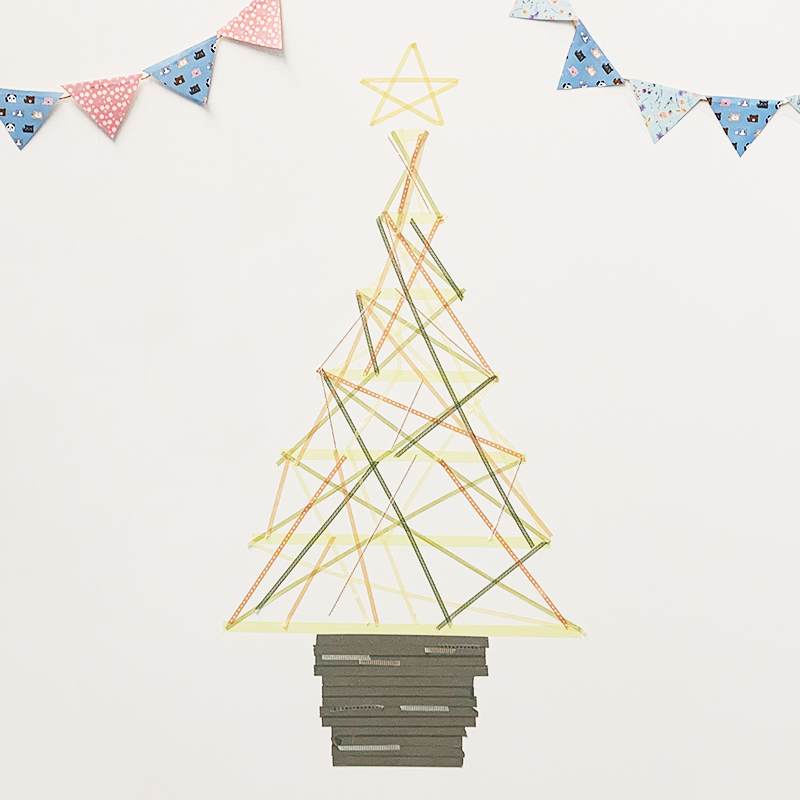 2. Christmas Tree Decor on Your Wall
If you do not have enough space for Christmas tree or live with small children or naughty pets, why don't you try Christmas tree decoration on your wall? As washi-tapes are easily removable, it won't damage your wall.
How to Make Christmas Wall-decor?
Here is the easy instruction to make Christmas tree on your wall!
1. Prepare washi-tapes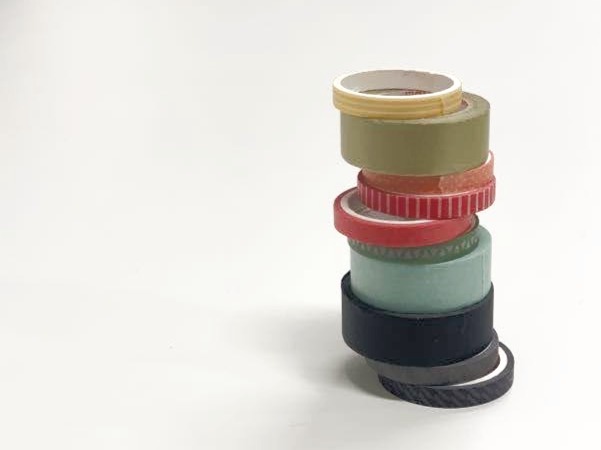 Prepare washi-tapes in your favorite colors. We chose yellows for star, reds for decoration, greens for tree part and blacks for plant pot.
Vivid colors will be bright Christmas tree and pastel colors will be calm design.
2. Put washi-tape horizontally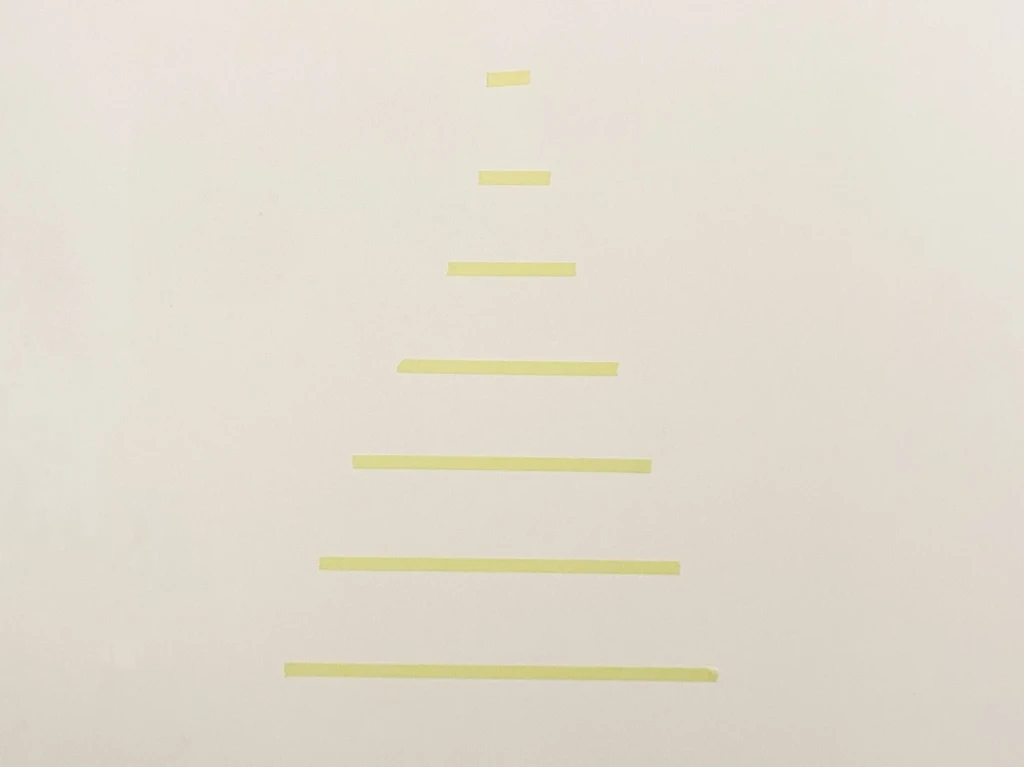 Put washi-tape horizontally. It will be the Christmas tree body, so we chose light-green washi-tape.
It will decide the tree size, so you can increase or decrease the lines depending on in what size you want to make.
3. Make a star on the top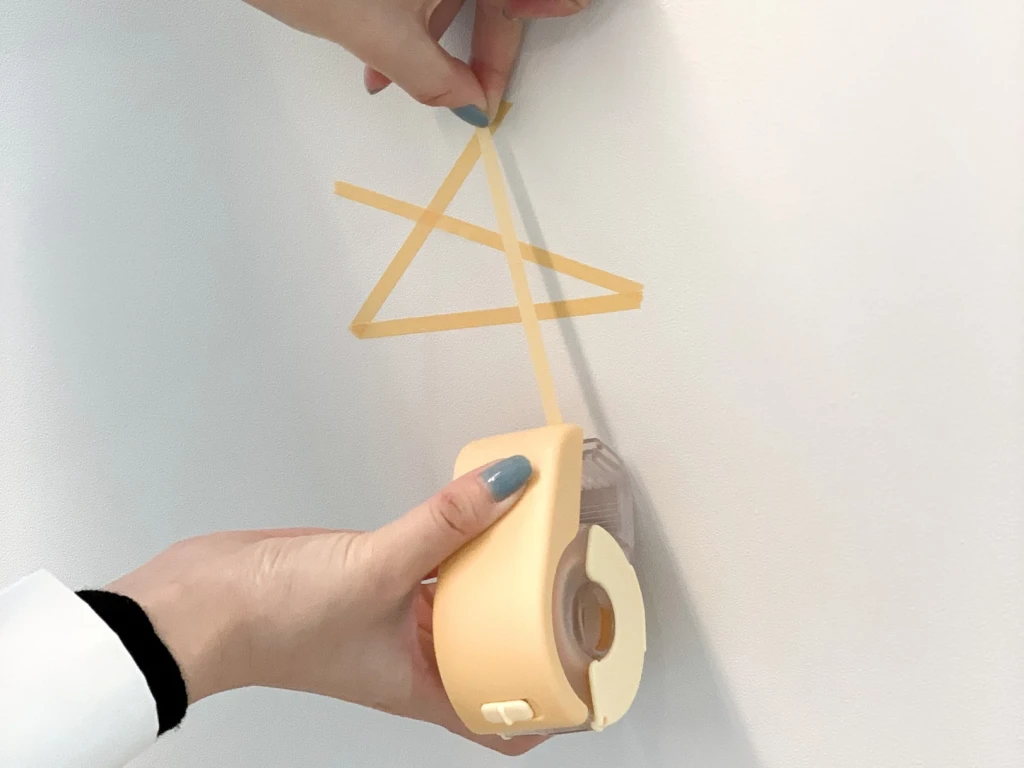 Using yellow color (or any favorite one), make a Christmas star on the top.
We made a pentagram with lines, but it will be also cute to fill in the gaps with washi-tapes.
4. Put more washi-tapes diagonally and randomly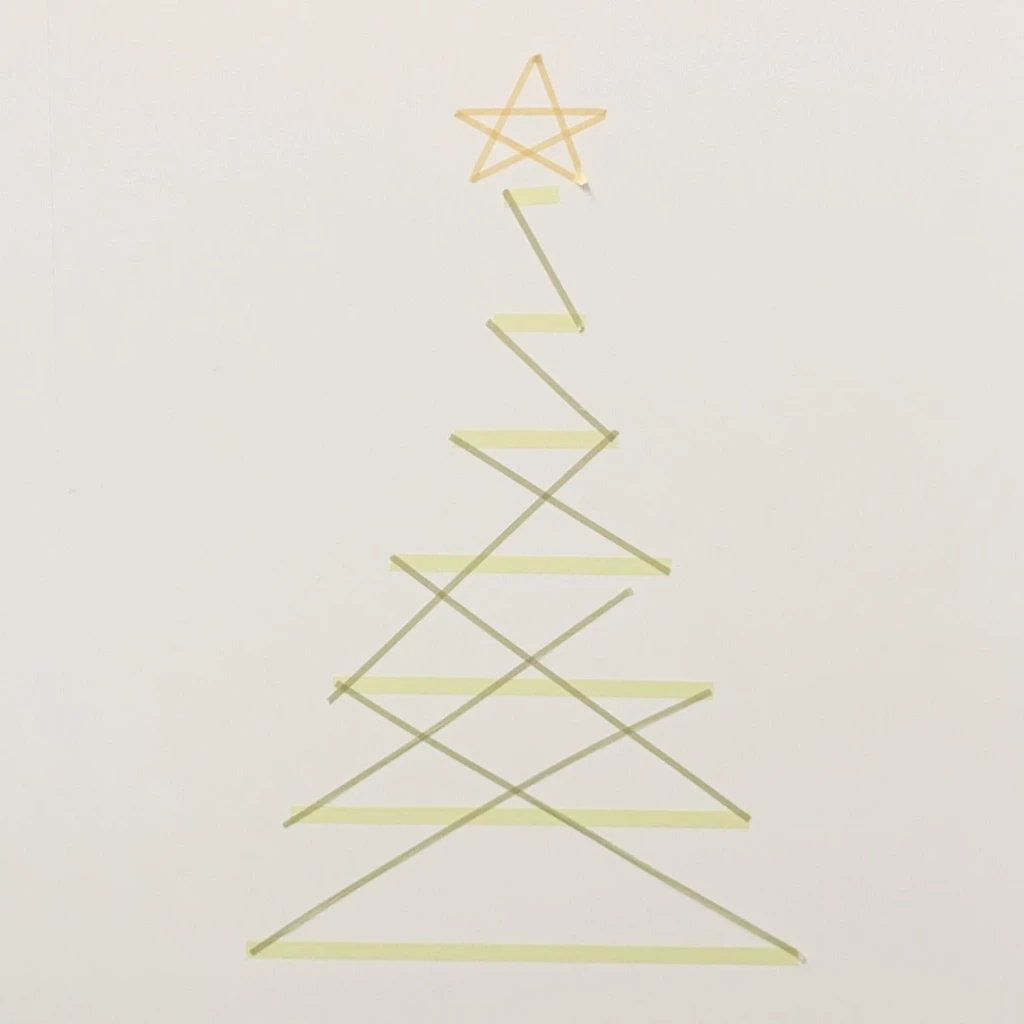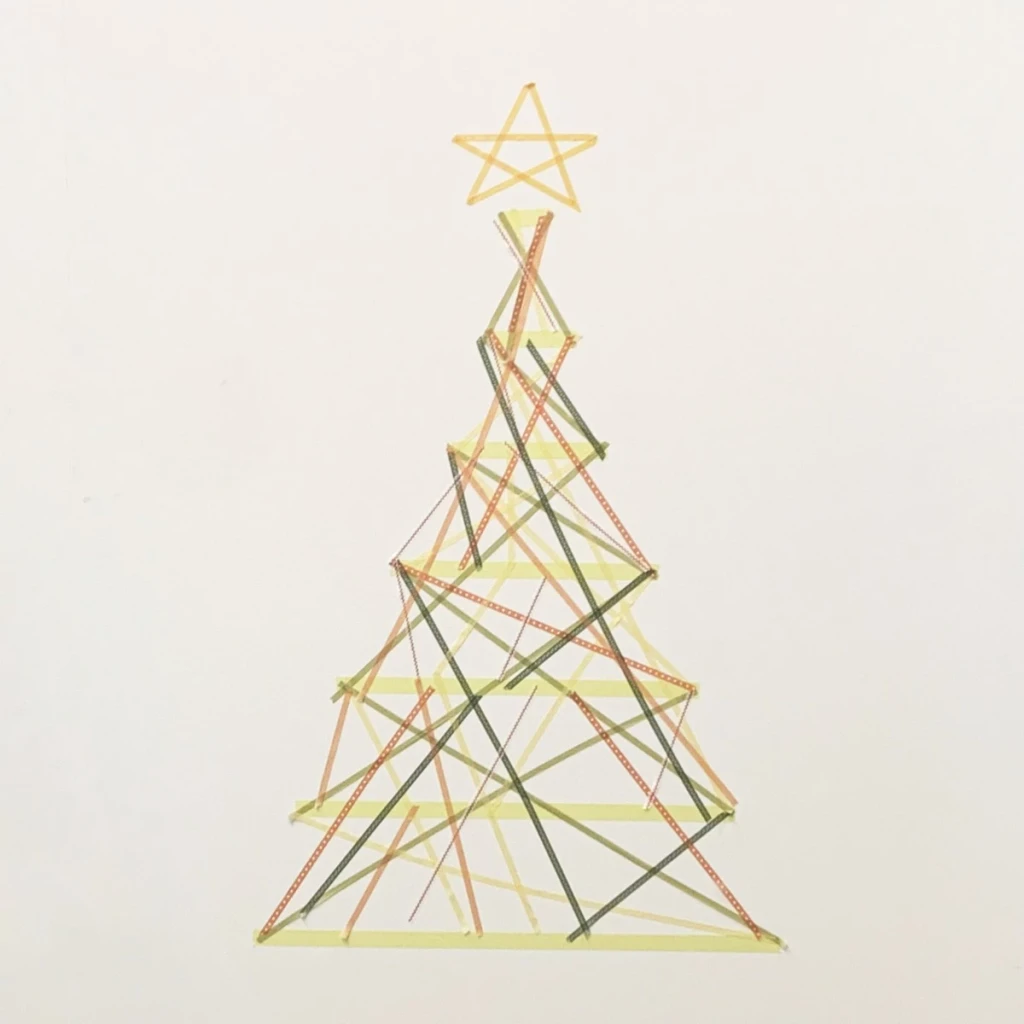 Put more washi-tapes along the light-green washi-tapes in the instruction2 diagonally and randomly.
We used more greens for tree and reds for decorations.
5. Make a plant pot on the bottom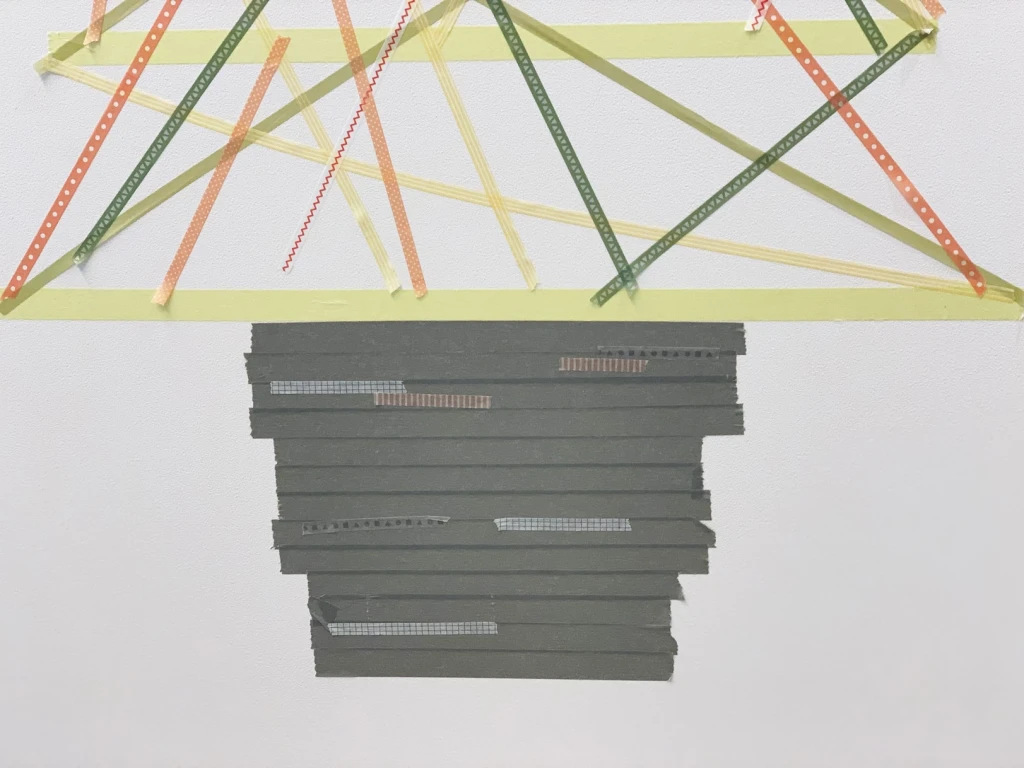 Using black washi-tapes, make a plant pot on the bottom. It might be too heavy to make in all in black, so we used light black for the base and some lighter blacks to make it brighter.
Recommended Items
This washi-tape cutter will help you to put washi-tapes on your wall easily. You do not need scissors to cut. Also, because the blade is made of POM, it will be safer for children to use them rather than scissors or cutters using steel blades.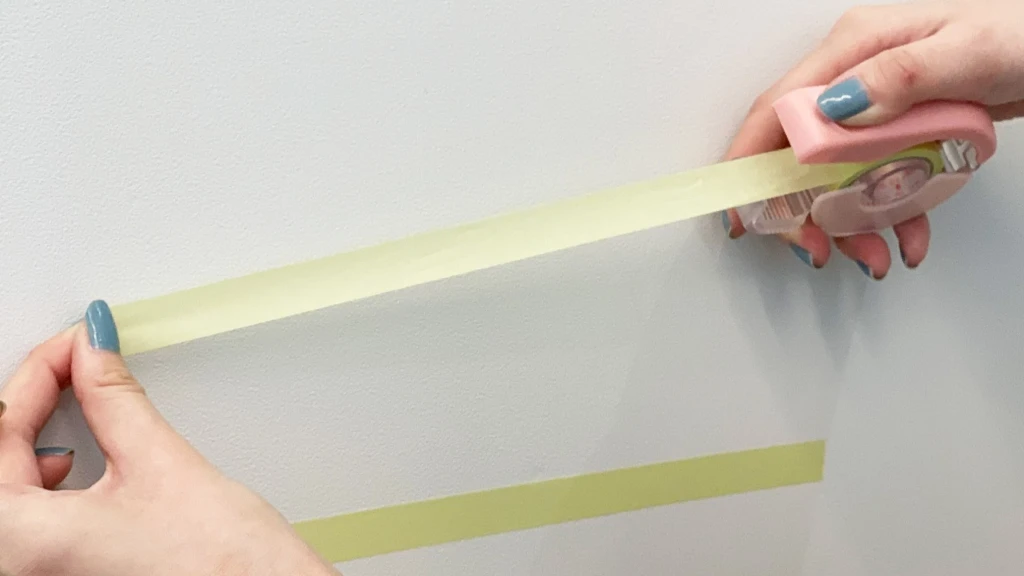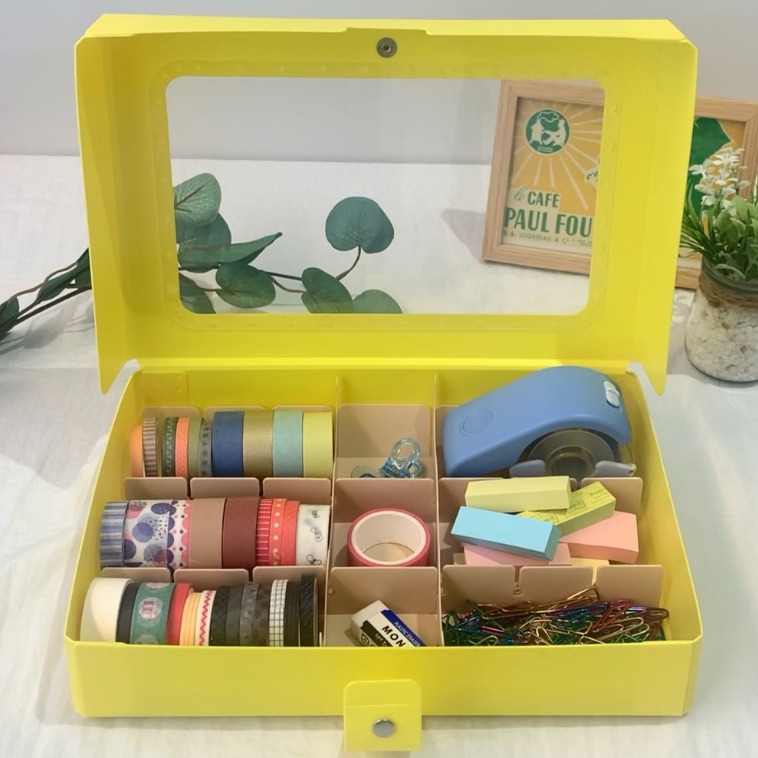 For keeping washi-tapes, we recommend this collection case. You can keep other decoration materials and washi-tape cutter together here.
Check more details for these products below!
Line-ups
Washi-tape cutters
A260 for single tape and A261 for double tapes. You can cut the tapes just by pushing the blade.
A-260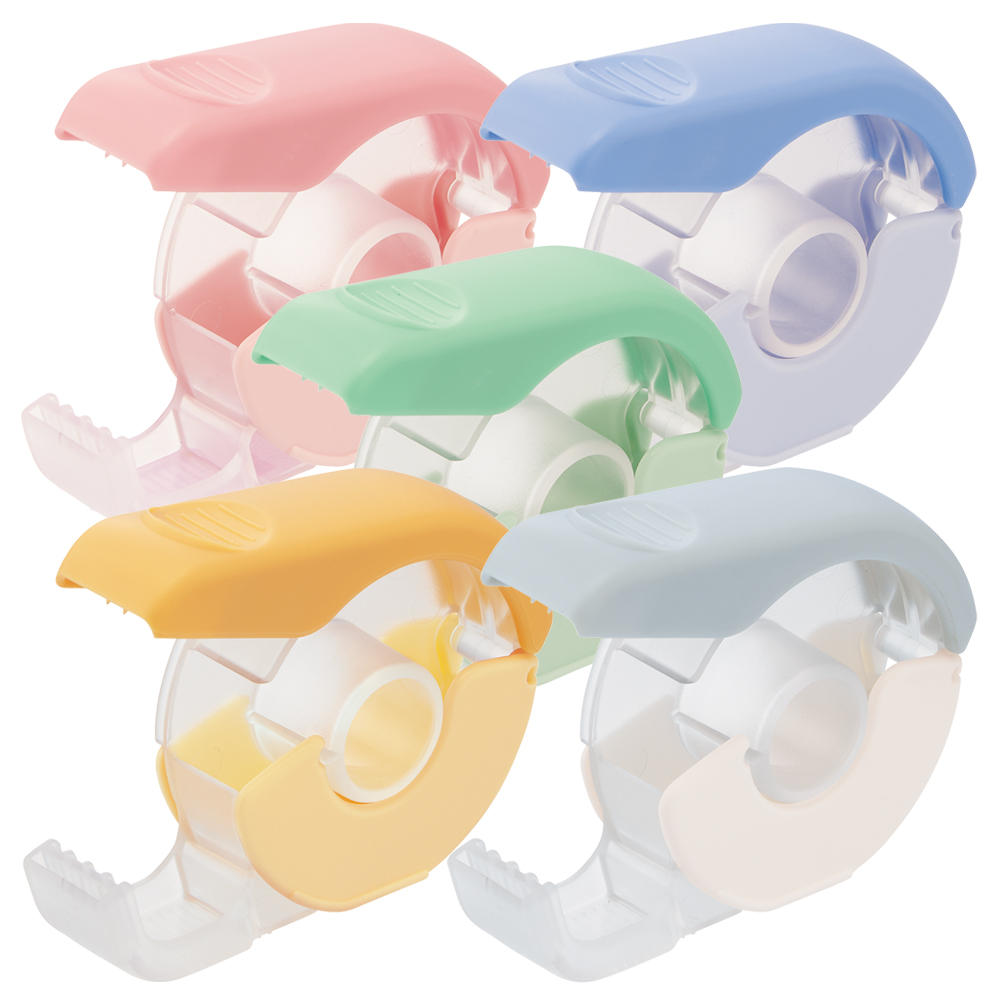 ---
A-261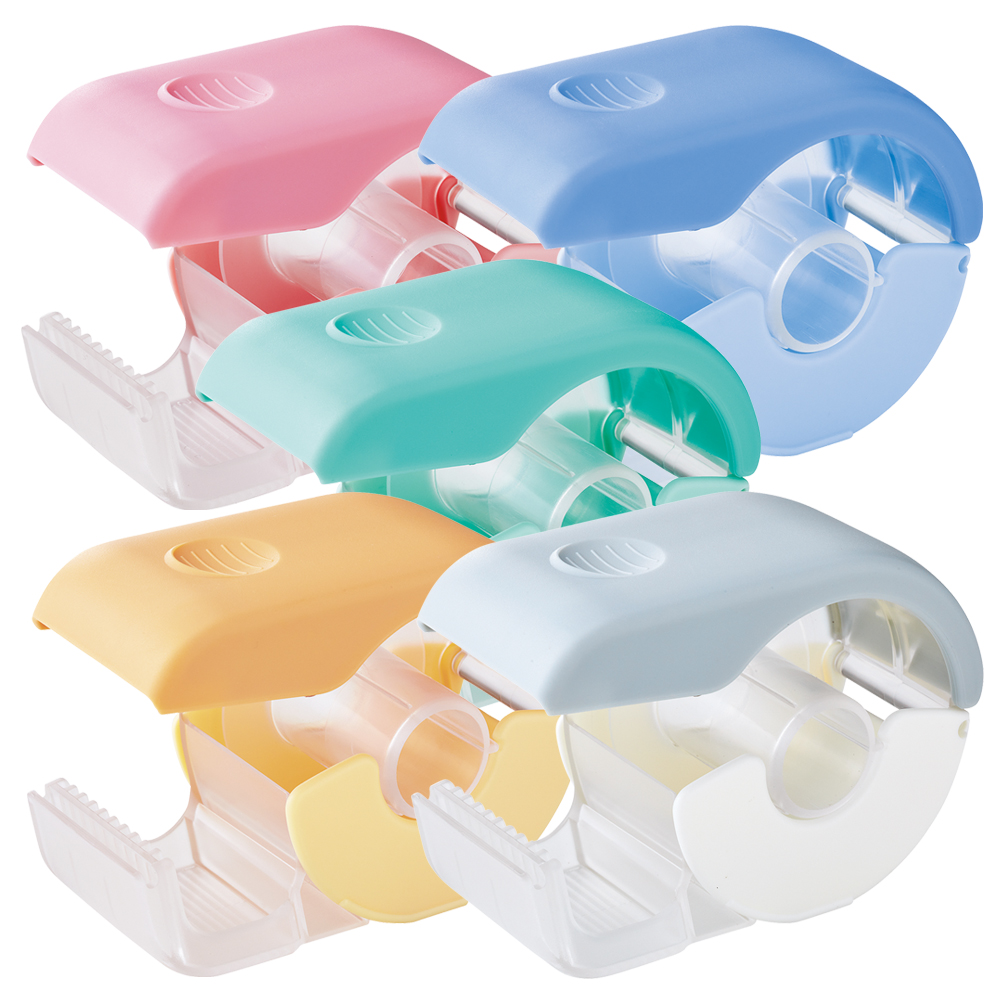 Collection cases
A698 is A5 size and has dividers. It can contain max 45pcs of 15mm width washi-tapes. A699 is A4 size.
A-699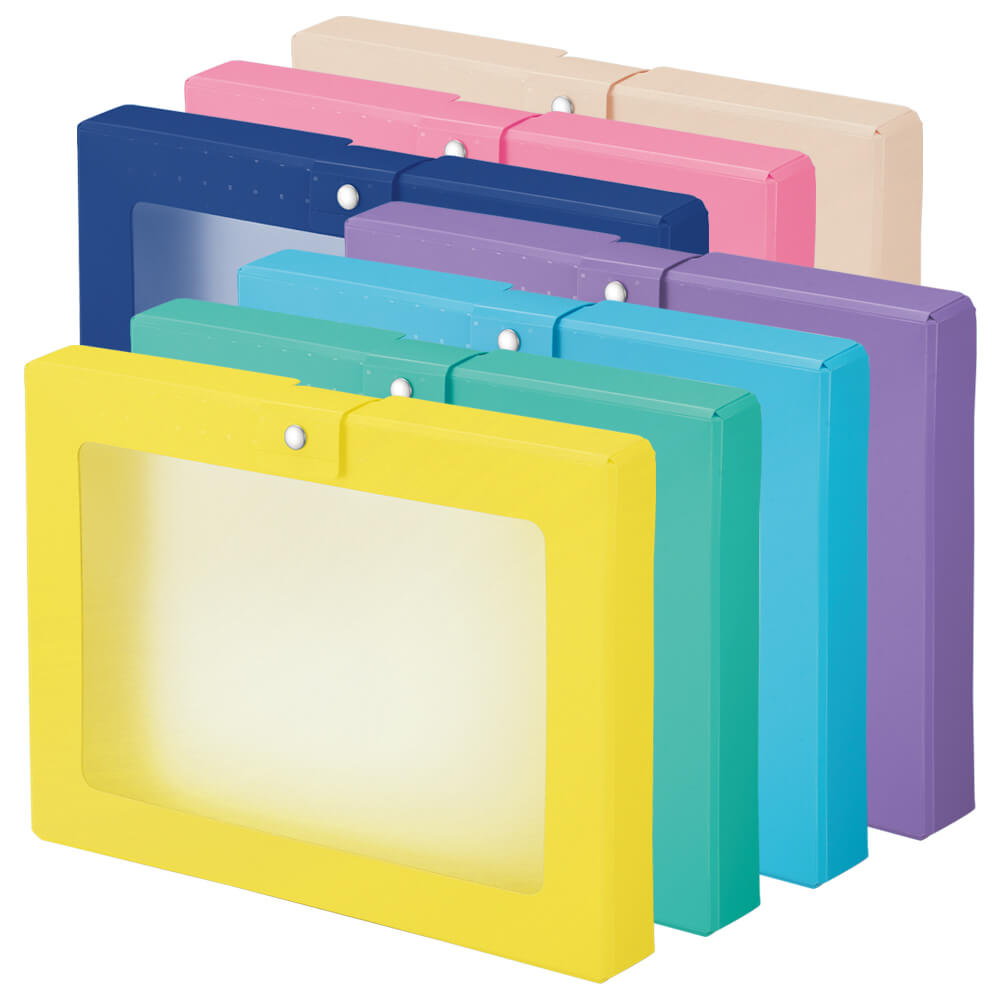 ---
A-698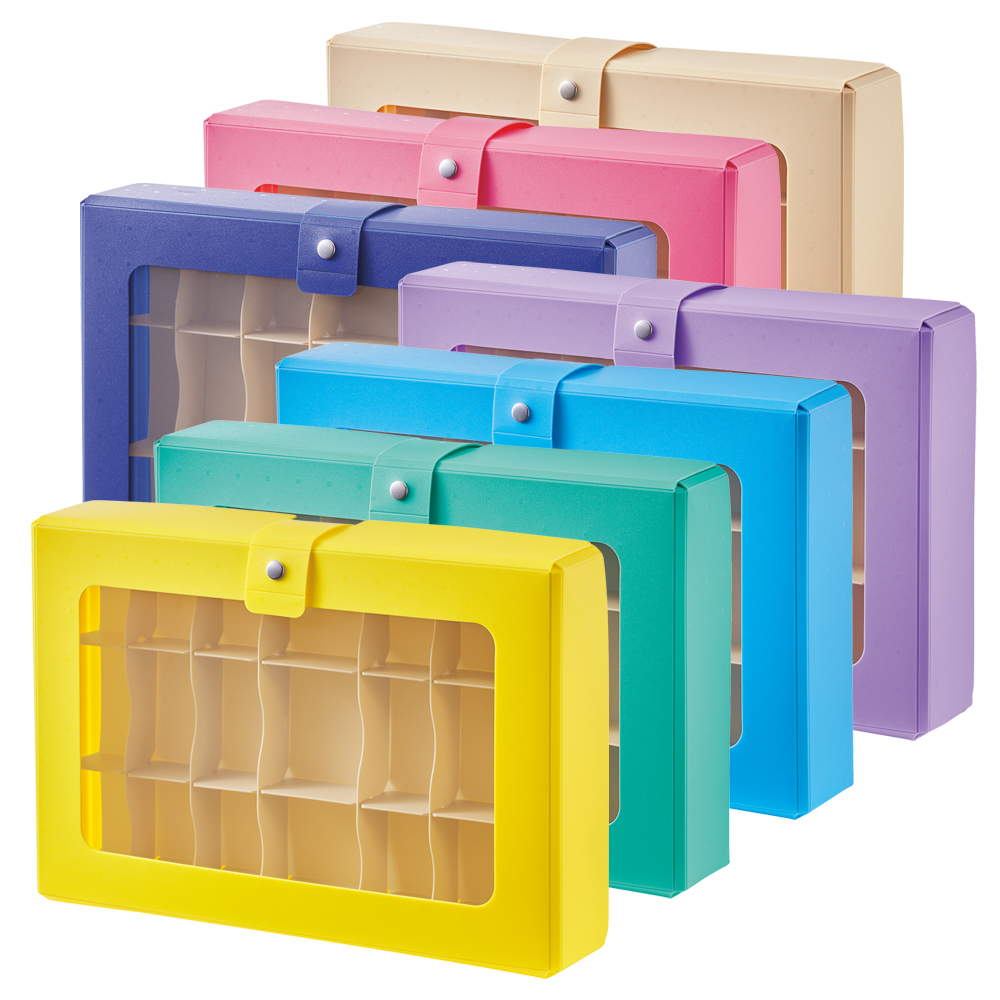 Enjoy your Christmas decoration with washi-tapes this year! Happy holidays to ALL 🙂 Ho-ho-ho.
---

LIHIT LAB.INC. is one of Japanese Stationery and office supply manufacturer, established in 1938."LIHIT" is name after "LICHT", which means shine, dawn and hope in German, and "LAB" stands for laboratory. We deliver the top quality products with heartfelt services to customers.